Julia (Owner/ Certified Master Pet Stylist)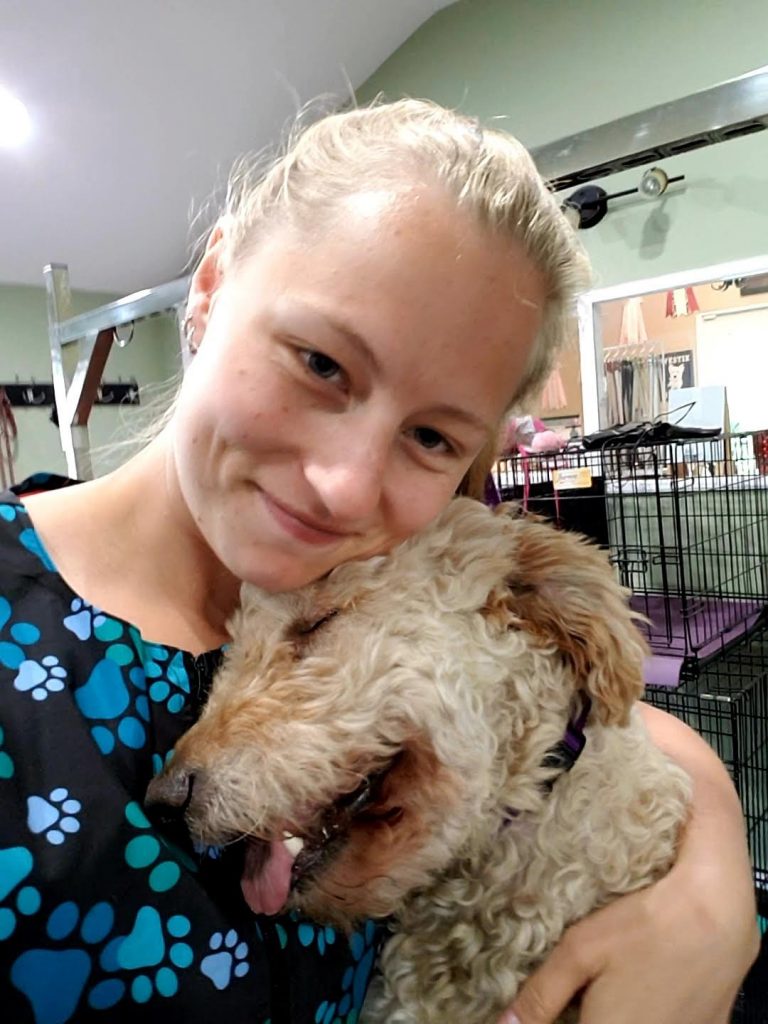 I grew up in the Cowichan Valley and have always had a love for animals. After highschool I first studied and graduated with my diploma in Criminal Justice. I always loved to learn and am thankful for my experience but I finished the program feeling uncertain about my career path long term. I decided to work and then spend some months travelling abroad. When I came home I felt I had to stick with a career in an industry that I knew I would love forever – the animal industry. I applied and was accepted to Animal Haven Grooming School in 2010 and after completing that program I knew I had made the right decision – I was hooked. I worked at various grooming salons and attended many trade shows and seminars to continue my education. 3yrs (and a lot of testing) later I achieved my certification as a master groomer through the CPPS (Canadian Professional Pet Stylists). I have placed in multiple grooming competitions throughout my career and have somewhat specialized in terrier breeds after gaining interest in confirmation showing and handling of my Westie, Watson. I am, and always have been, passionate about animals and absolutely LOVE that they have remained a big part of both my personal and professional life. Outside of work I enjoy spending time with my family which includes both regular and fur children. I am always learning and looking for ways to continue to grow my business while still balancing a happy home life for my kids. Being able to make a living doing something I love, right here from home, while being a mother, is an absolute dream come true.
Tori (Senior Stylist)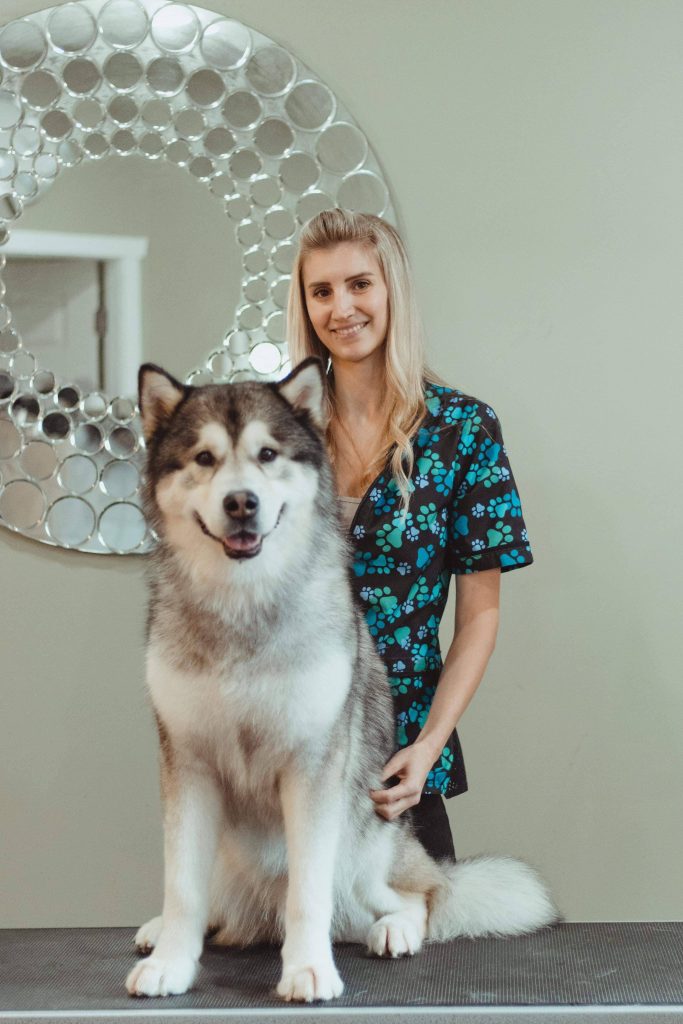 Since being born on a farm in Oakbank, Manitoba, Tori has been fully immersed in the animal world from the beginning – she was basically raised in the whelping pen of Golden Retrievers! She has years of experience grooming many breeds, using many techniques, but her Golden grooms (both pet and show) are absolutely stunning and can no doubt be considered her specialty. Growing up, in her spare time, she enjoyed playing sports such as volleyball, basketball and soccer. She also kept busy farming crops and competing at confirmation dog shows. Her participation in these shows gave her the opportunity to travel all over Canada and the US which naturally led to her grooming career. She trained on the job at a veterinarian office with a grooming salon attached and then started working full time at her mothers grooming business in 2005.
Tori's ambition, willingness to learn and competitive nature led her to become very successful and sought after by other breeders and handlers to help groom and lead their dogs (of various breeds) to champion and grand champion titles.
She came to Vancouver Island with her Malamute and has since gained a child and two cats – all very adorable! She is a hardworking mother with a calm demeanour and she is a valuable asset to the JPS team.
Ayri (Stylist)
Ayri is the most recent addition to our team but brings to us over 10 years of experience in the industry. Starting her career as a bather in 1998 she progressed to grooming in 2010 – fun fact: her and I actually met at a grooming convention when we were both starting off our careers!
As a lifelong animal enthusiast, with a background in competitive horseback riding and dog agility, Ayri is a pro when it comes to animal behaviour. She is calm and capable with handling even the most challenging pets. Anyone that has met Ayri would agree that she is a breath of fresh air due to her patience, honesty, and sense of humour. Outside of her many pet related jobs and hobbies, Ayri also enjoys photography.